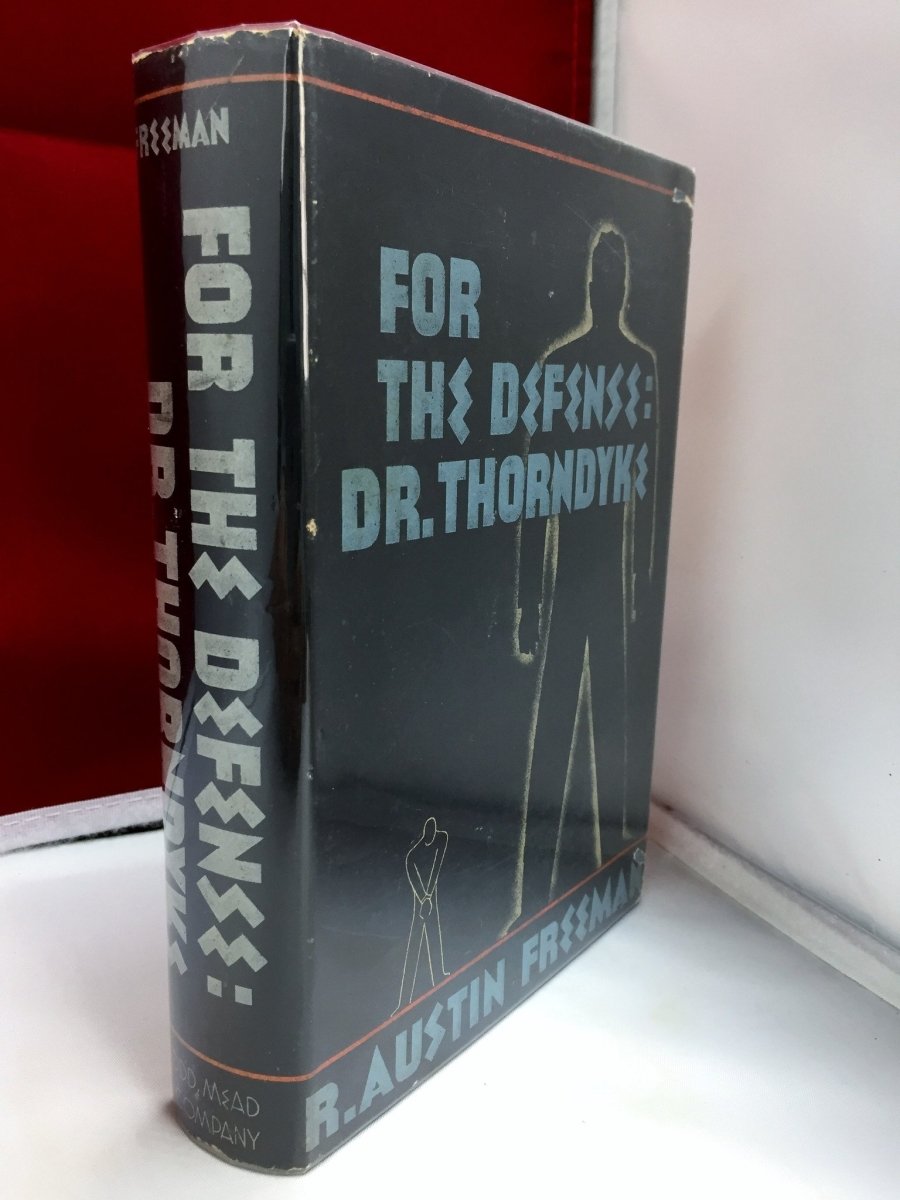 Freeman, R Austin - For the Defense : Dr Thorndyke
A bright US first edition, first impression.
Wrapper : The evocative period wrapper on this copy is bright and complete. It is unclipped. The front panel is bright, unfaded and bold. It shows trivial loss at the leading edge corners. The spine is clean and bright. The back panel is clean and bright, showing overall gentle toning. Looks sharp in protective plastic.
Book : The book is square and very tight. The boards are clean. The spine ends are bruised. The pages are very clean. No foxing. The closed page edges are a little dulled. The binding is solid and without cracked hinges. There are no loose or dog-eared pages. There are no previous ownership inscriptions. A nice copy in a protected wrapper.
Publisher: Dodd, Mead & Company, 1934
Condition: Very Good ++. Wrapper: Very Good ++
---
Free or Discounted Worldwide Shipping
Secure, sustainable packing