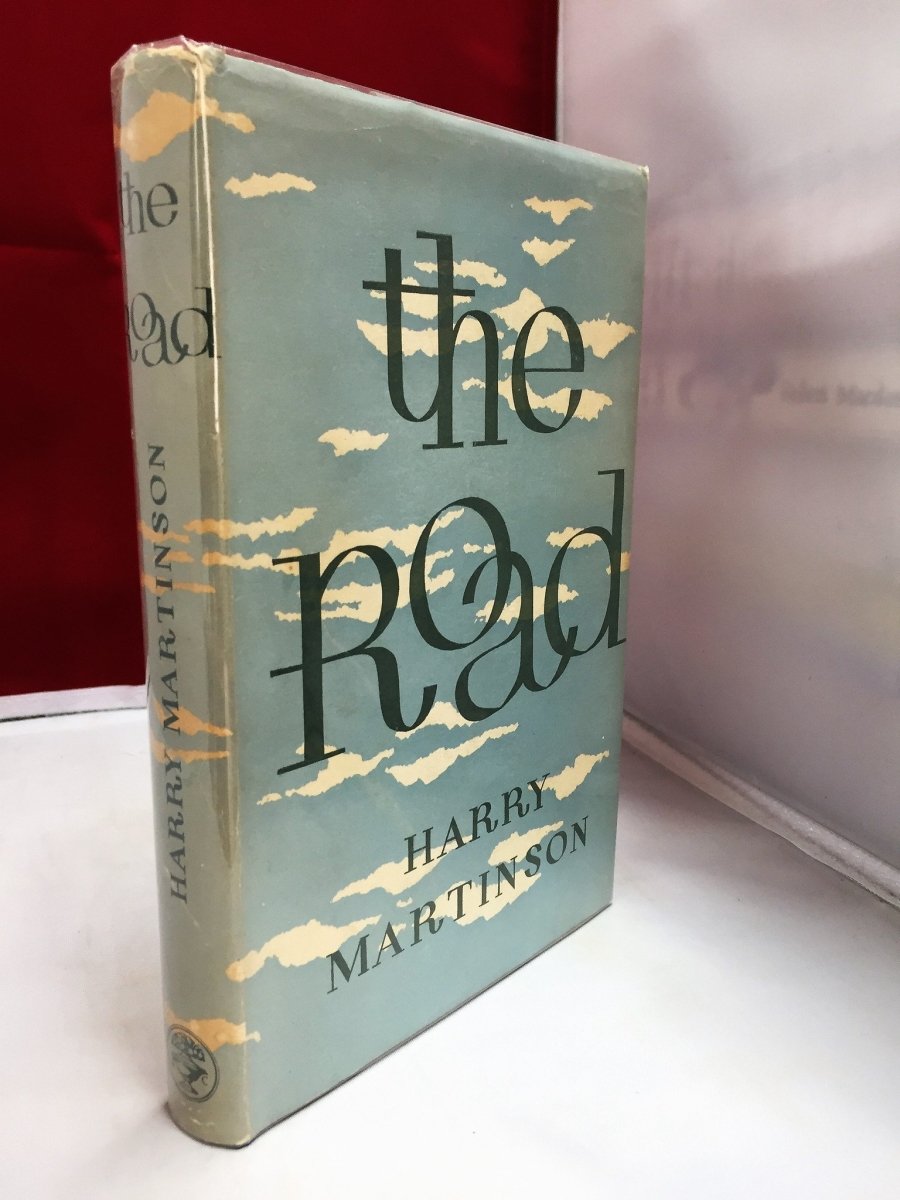 Martinson, Harry - The Road
The Nobel Prize laureate's first novel to be translated into English from the Swedish original. A UK first edition, first impression.
WRAPPER : The wrapper on this copy is bright and complete. It is unclipped, showing the price 15s on the inside flap. The front panel is bright and unfaded, showing an insignificant touch of rubbing to the upper corners. The spine is clean and unfaded. It is very slightly darkened, and shows a touch of rubbing and scuffing to the ends. The white back panel is sound, showing a hint of overall discolouration and a touch of wear to the top edge. Looks sharp in protective plastic.
BOOK : The book is square and very tight. The boards are clean and unfaded. The corners are sharp. The pages are clean. No foxing. The closed page edges are slightly toned. There are no loose or dog-eared pages. The binding is solid and without cracked hinges. There is a neat previous ownership inscription on the ffep. There are no previous ownership inscriptions. A nice copy in a protected wrapper.
Publisher: Jonathan Cape, 1955
Condition: Near Fine. Wrapper: Very Good ++
---
Free or Discounted Worldwide Shipping
Secure, sustainable packing