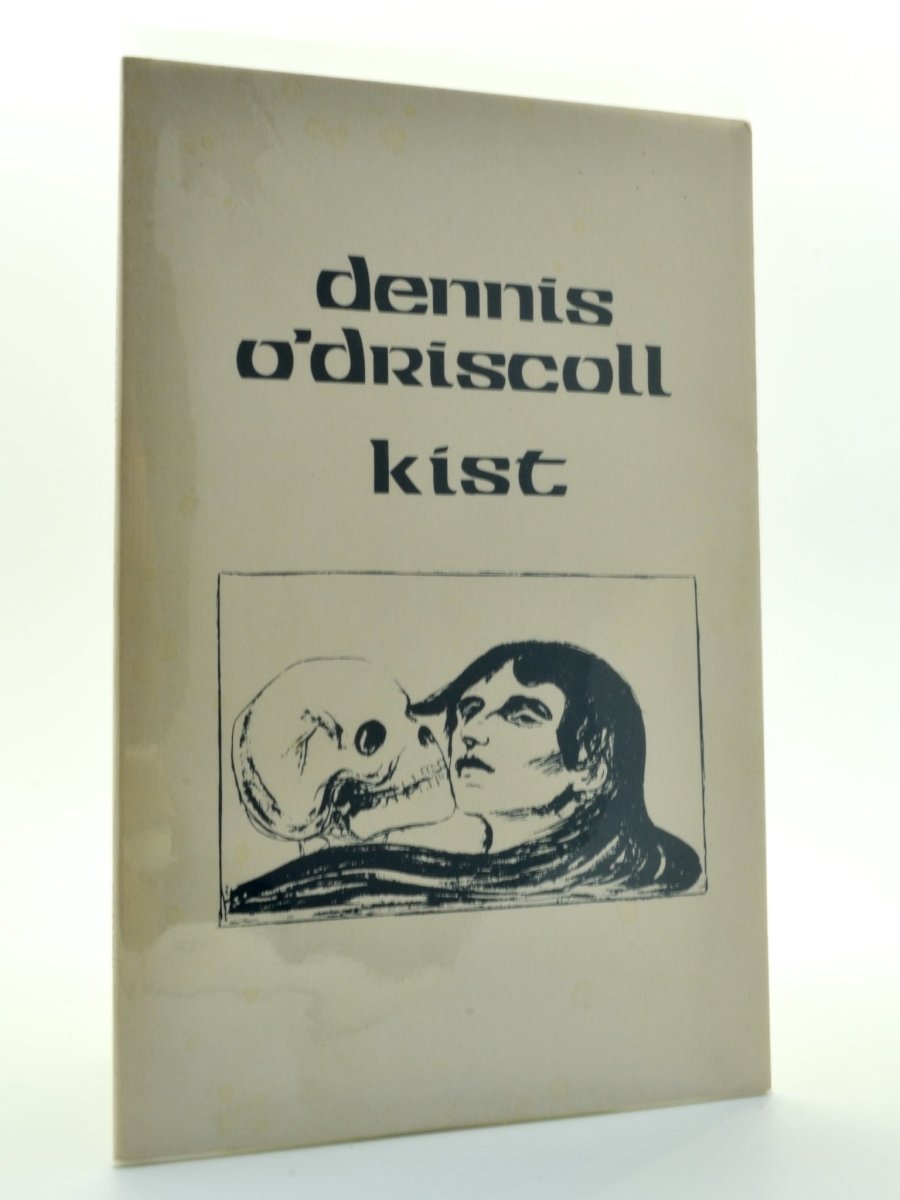 O'Driscoll, Dennis - Kist
An Irish first edition, first impression. Original publisher's pictorial card covers. Designed by Liam Miller. The author's scarce first collection of poems.
Wrapper : No wrapper as issued.
Book : The book is square and very tight. There are no previous ownership inscriptions. The covers are clean and are unfaded. The pages are clean. The closed page edges are unmarked. The leading edge corners of both pages and covers are lightly bruised - nothing dramatic. The binding is tight - no cracked hinges. No remainder marks. A very nice copy.
Publisher: Dolmen Press, 1982
Condition: Near Fine. Wrapper: No Jacket ( as Issued )
---
Free or Discounted Worldwide Shipping
Secure, sustainable packing