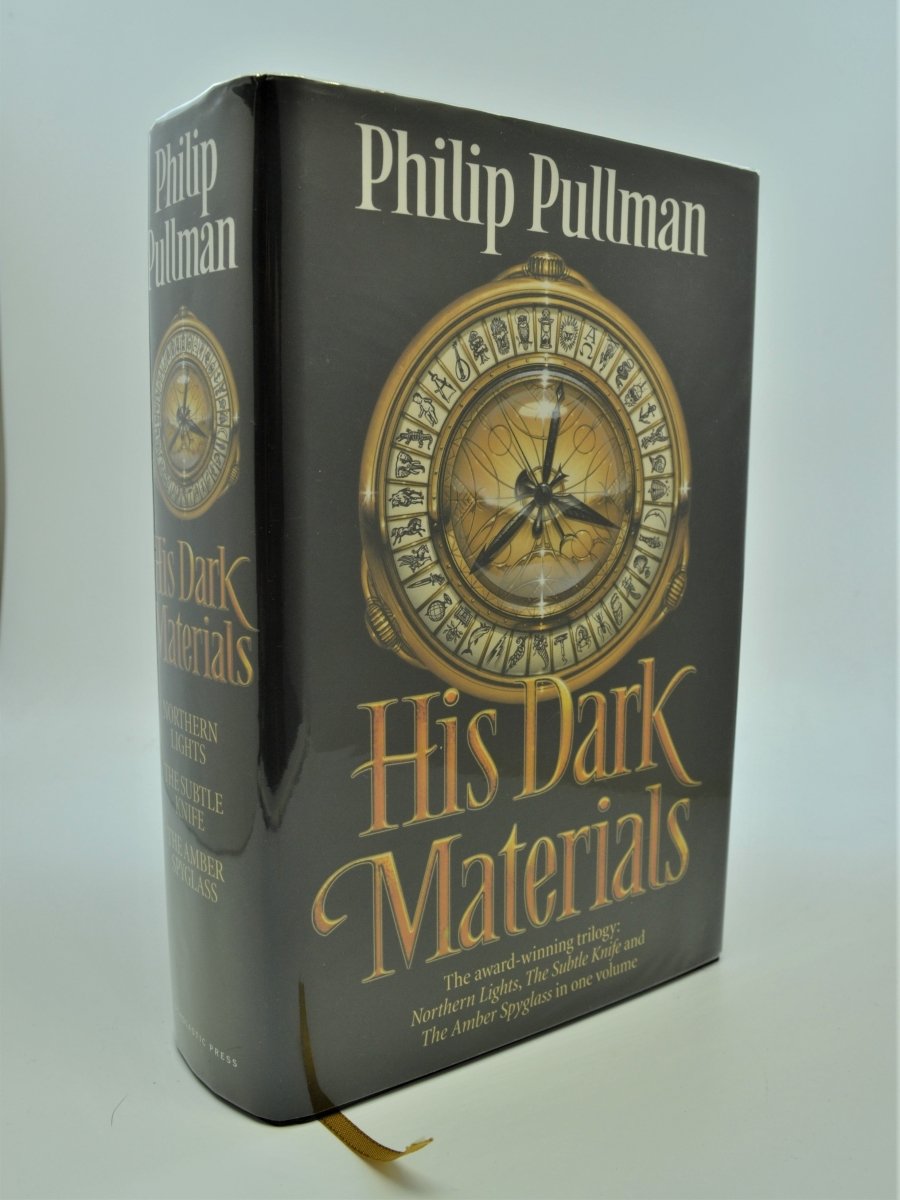 Pullman, Philip - His Dark Materials
A UK first edition, first impression - with a complete number string which includes the number 1.
Wrapper : The wrapper on this copy is bright, clean, unfaded and complete. It is unclipped. It shows a trace of bruising to the spine ends. Looks sharp in protective plastic.
Book : The book is square and very tight. The boards are clean and unfaded. The corners are sharp. There is a trace of bruising at the head of the spine. The pages are clean. The closed page edges are unmarked. Both are gently toned. The binding is solid and without cracked hinges. There are no loose or dog-eared pages. There are no previous ownership inscriptions. Please note that as this is a heavy book, postage will be a little more than standard.
Publisher: Scholastic, 2001
Condition: Very Good +++. Wrapper: Near Fine +
---
Free or Discounted Worldwide Shipping
Secure, sustainable packing