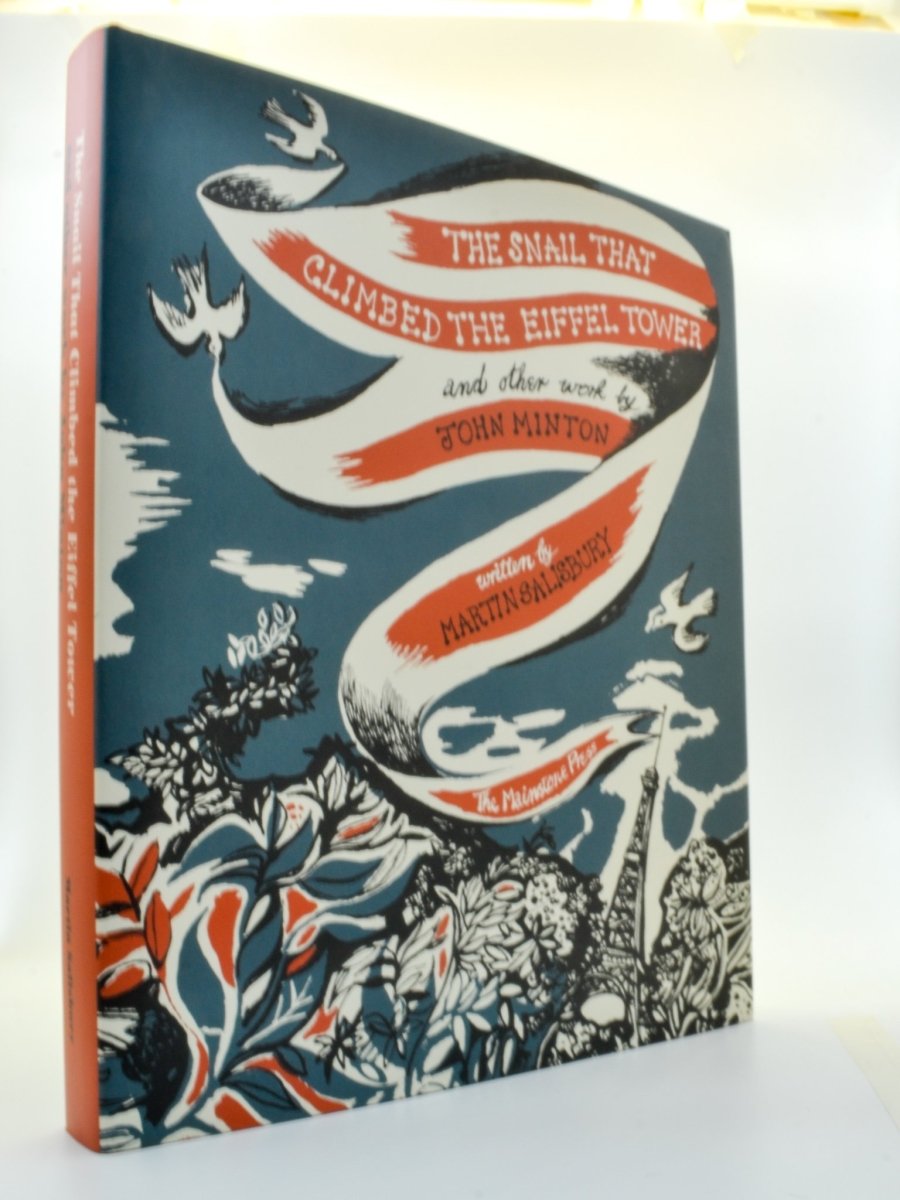 Salisbury, Martin - The Snail That Climbed the Eiffel Tower and Other Work by John Minton
A UK first edition, first impression.
Wrapper : The wrapper on this copy is very bright, is unfaded, and is complete. It is unclipped. It shows a trace of bruising to the upper edges and upper corners. Looks very sharp.
Book : The book is square and very tight. There are no previous ownership inscriptions. The boards are clean and unfaded. It shows slight bruising to the upper leading edge corners. The pages and closed page edges are clean and unmarked. The binding is tight - no cracked hinges. No remainder marks. An attractive copy in a protected wrapper. Please note that this is a heavy book and postage will be more than standard.
Publisher: Mainstone Press, 2017
Condition: Near Fine. Wrapper: Near Fine
---
Free or Discounted Worldwide Shipping
Secure, sustainable packing